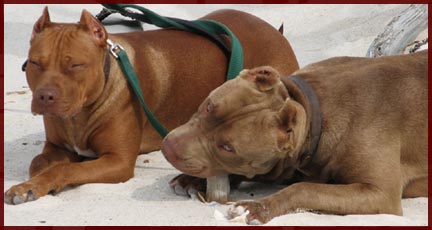 Our dogs have a high game drive, and are very intelligent, agile, and athletic. We raise our dogs as part of a pack, encouraging unity with other dogs. To keep the OFRN strain alive, we have dealt with some of the best line bred dogs available. True Old Family Red Nose dogs, are not your typical Pit Bull. They are very classy looking dogs, red in color with red toe nails, red noses, and amber eyes. Everyone has an opinion concerning this strain of the pit bull, and we will not dispute with anyone over genetics for we know our dog's breeding history. We are trying to maintain what the original breeders of the red nose pit bull, sought after in this strain. Our pit bull's pedigrees consist of Hemphill, Wilder, Sarona, Pritts, Sitze, Camelots, and Peterson, amongst others. Check their pedigrees, and Ancestors.

Anyone seeking a dog for illegal purposes need not read any further. We know what our dogs are capable of, so we don't have to prove it to anyone, and choose not to challenge that capability, at another dog's expense. We will not sell our dogs to anyone who would fight them or train them to be vicious.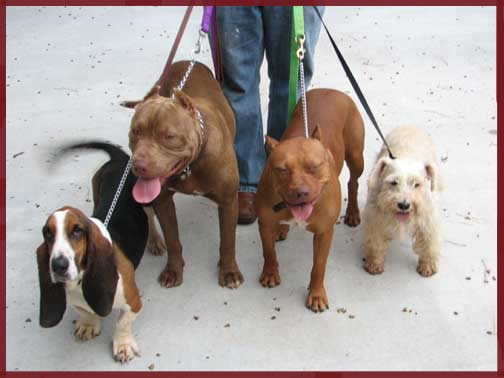 A true American Pit Bull, loves people.